UPDATE: July 2017


November 2014: Kangnam BBQ and Sports Bar Grill opens in College Park kangnambbqusa.com. Our latest client, Gangnam BBQ opened doors to their first restaurant in College Park. This should quickly become a staple among UM foodies for years to come.




October 2014: FIRN (Foreign Born Information Referral Network)
We sucessfully represented FIRN of Howard County www.firnonline.org in their headquarters lease expansion plans in Columbia, MD. Our best wishes to them in the coming years of continued amazing community service.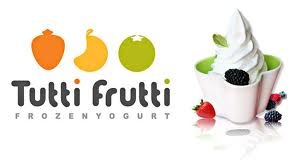 May and September 2014: TUTTI FRUTTI FROZEN YOGURT
WGC is proud to announce the opening of two additional Tutti Frutti Frozen Yogurt store that opened in 2014. First one at Magothy Shopping Center in Severn, MD,. and the second at the, Laurel Town Centre, in Laurel, MD. This is WGC's 5th anmd 6th TFFY project with TF Developments, LLC., the Mid Atlantic Distributor for Tutti Frutti, www.tfyogurt.com. Tutti Frutti is a global leader in the frozen yogurt industry with several hundred stores in over two dozen nations.